Starting on December 21, 2014 we took a week long Christmas trip to the easternmost Austrian state, Vorarlberg, a very mountainous and forested region of the country, bordering on Germany and Switzerland.
Was a frosty, fun filled holiday – one that introduced me for the first time to a pair of snowshoes, which had been purchased for the trip back in Graz before we left.
Our hotel for the week was in Warth – a tiny ski village with less than 200 inhabitants. At an elevation of 1495 meters it is among the highest resting municipalities in Austria. The town is small but part of the largest contiguous ski area in the country – also said to receive the largest yearly snowfall in all of Europe.
The snowshoe outings were long, beautiful and exhilarating. For a six thousand year old invention, the modern version of snowshoes made of plastic and metal are not that different from the wood and leather originals used by the ancient Chinese. The wide and open design of both distributes the weight and prevents snow from building up, making them great for otherwise impassable areas in winter.
During one of the longer outings I had the idea of combining a snowshoe with retractable skis. This would enable the hill climber to simply breeze down the next slope before climbing again.
Afterwards I discovered that such a product – "skishoes" – already exists, exactly as I envisioned, lol. Pictured below …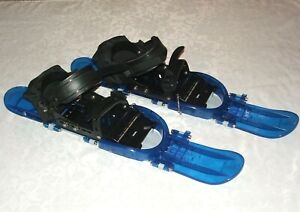 Skishoes or no, the outings were fabulous and the whole visit unforgettable.
And here I have to add a word about our ever gracious hosts from Graz who accompanied us on the trip as well as some locals who actually live part of the year in Warth.
In addition to joining us for the snowshoeing, in which they provided great camaraderie and much appreciated guidance around avalanche hot spots, lol, they kept us entertained with shared meals, slide shows and warm blankets.
They also notably helped put the snow chains on the car tires, which this ol' boy had somehow never had to do his entire life in Texas, lol. The chains were essential for the blizzard we ended up driving part of the way home in afterwards, lol. But as you will see in the last photo, that's no joke…
So now please enjoy some of the sights from that wonderful White Christmas!
Next Post: Mountain Lake Village – Zell am See